why is it important?
The reality is that for many businesses, diversity is still a nice to have not a strategic imperative. At Audeliss we are proud to be different and love to work with organizations that share our passion for breaking the status quo.
Since day one, diversity has been at the heart of what we do, and why we do it. We are committed to levelling the playing field for executive and non-executive talent, finding opportunities for women, ethnic minority and LGBT+ candidates. But this isn't the only diversity we embrace. We look beyond your market sector and known candidates to find exceptional talent who can bring a new perspective to your organisation.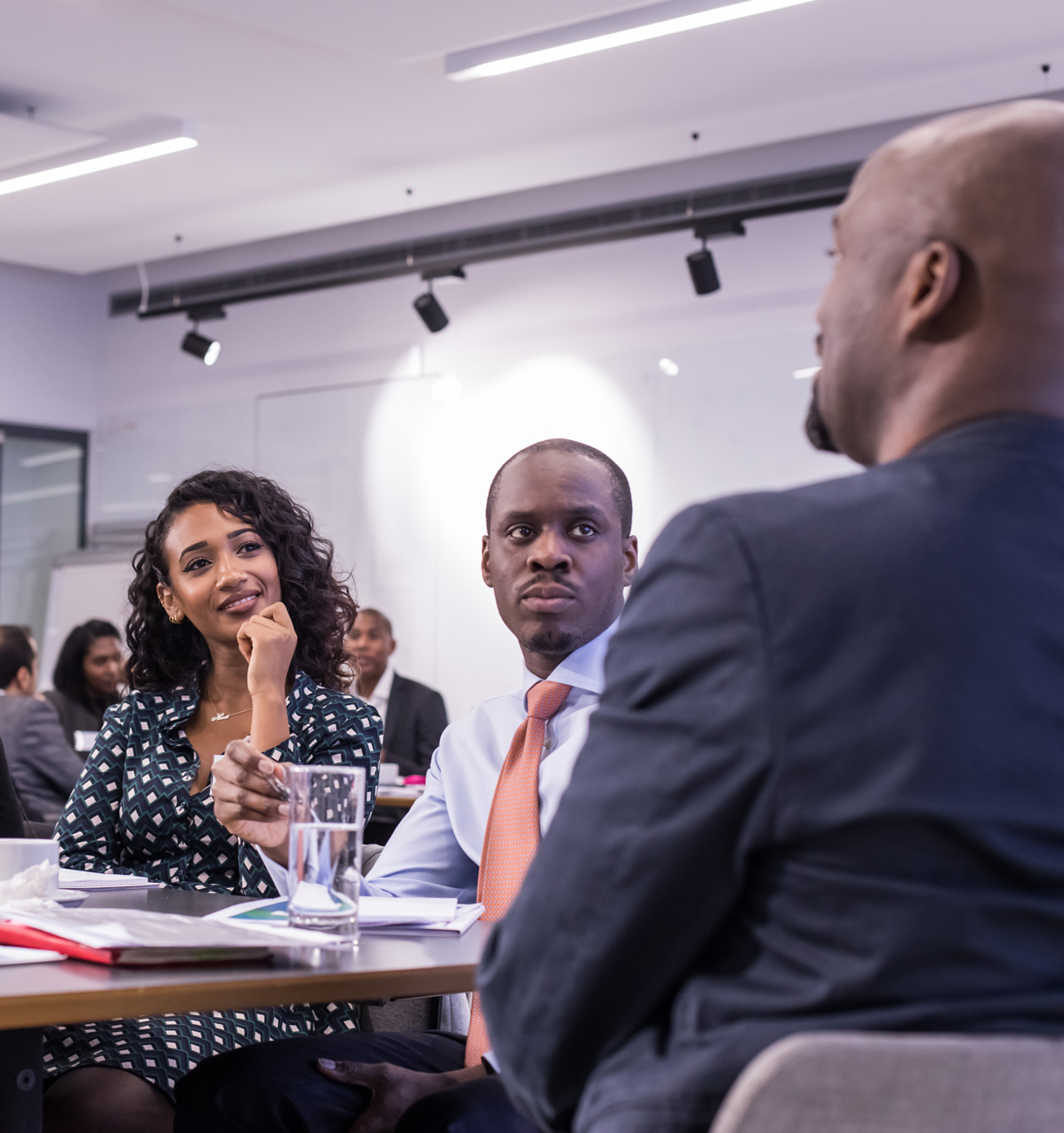 "Diversity: The art of thinking independently together.."
Verna Myers
positive business impact
The McKinsey annual reports, along with numerous other publications, have demonstrated that companies in the top quartile for gender diversity on executive teams outperform on profitability and have superior value creation. Companies in the top quartile for ethnic/cultural diversity on executive teams were even more likely to have industry-leading profitability.
Diversity and inclusion is central to an organization's ability to attract, recruit and retain the talent needed to outperform competitors. Diverse groups make better, faster decisions with less bias and groupthink, and diverse groups are more creative and innovative. So if we believe that diverse teams make better, more considered decisions, our role is clear: to bring businesses and talented individuals together to build those high-performing, fantastically diverse senior teams.
7.7%
of FTSE 250 executive directorships are female.
Cranfield School of Management Female FTSE Report 2017
6%
of top management positions are held by an ethnic minority person.
Business in the Community, Race at Work 2015
50%
of LGBT+ workers hide their sexual orientation in the workplace.
Catalyst 2017
41%
of females have felt personally excluded at work
EY Studies Race, Gender and Inclusion at Work
6%
of the FTSE 100 Chair's or CEO's are people of colour.
Final Parker Review 2017
£2bn
is lost from the UK economy as a result of sexual orientation discrimination.
The Value of Diversity Report, INvolve 2018
Our diversity & inclusion partners
building inclusive cultures
INvolve is a consultancy and global network championing diversity and inclusion in business. Through the delivery of training, programmes, thought leadership and advisory solutions, INvolve helps firms drive cultural change and create inclusive workplaces where any individual can succeed.
Every year INvolve run a global series of events designed to unpack some of the key issues and opportunities across diversity and inclusion. With a focus on individual diversity strands as well as intersectionality, these events include panel discussions on pressing topics, presentations from leading speakers and roundtables attended by a range of prominent voices within business.
INvolve also publish the global EMpower, HERoes and OUTstanding Role Model Lists in partnership with Yahoo Finance – recognising and celebrating business leaders who are breaking down barriers at work and inspiring the next generation of diverse talent.
These Role Model Lists reach a substantial global audience and provide an unique opportunity for us to engage directly with established and emerging talent who are changing the face of business.
Showcase LGBT+ business leaders and allies who are breaking down barriers and creating more inclusive workplaces across the world.

Showcase business leaders who are working hard to smash the ceiling for ethnic minorities in the UK, Ireland, Europe, and people of colour in the United States and Canada.
Showcase leaders who are championing women in business and driving change for gender diversity in the workplace.

The talent is out there
celebrating role models
Each year, the OUTstanding, EMpower and HERoes publish role model lists in partnership with Yahoo Finance. The lists celebrate the incredible achievements of LGBT+, ally, ethnic minority and female business leaders and future leaders.
Click below to see the full lists of these role models.